"We hit the top of the charts in several popular genres on the first book in a series with no buzz. I'd say Nick's worth every dime, because given the rate at which I grew my list, as well as the effect his approach has had on this launch, has done me more than right. "
— Russell Blake - NYT & USA Today Bestseller
WHAT I'M GOING TO SHOW YOU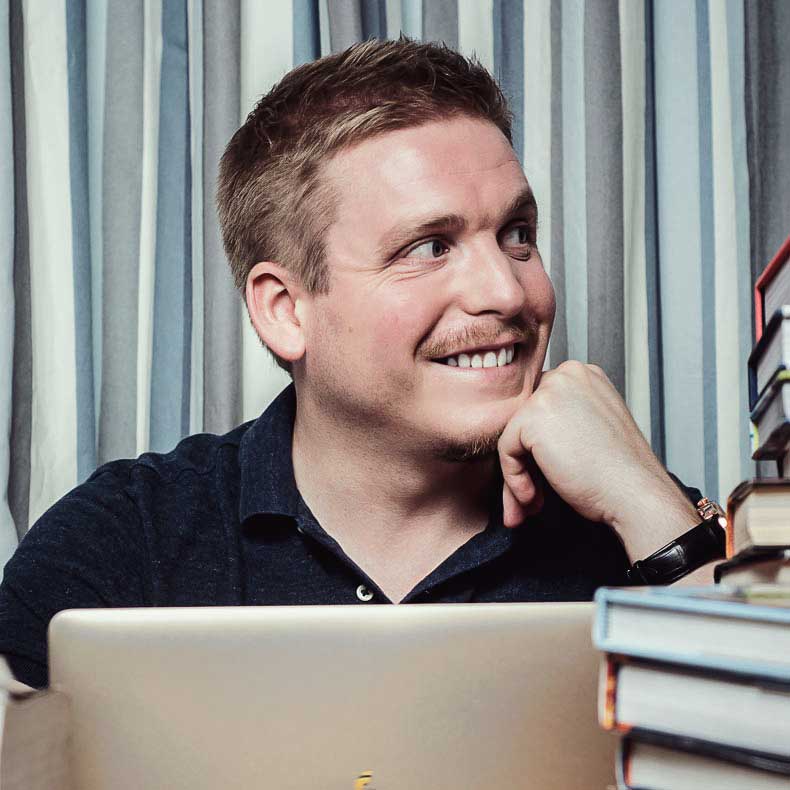 ^^ Your Host for the Live Session – Nick Stephenson (that's me – in case you hadn't guessed…)
Nick Stephenson here. I'm a bestselling fiction and non-fiction author, and I help other authors find their First 10,000 Readers. In this workshop, I'll show you a simple three-step formula to increase your exposure, audience, and book sales – without resorting to "scammy tactics" or marketing burnout.
Everything I'll show you can be implemented quickly and on a low budget, and you can start seeing results by this time next week (so long as you implement everything!)
The ALL-NEW live workshop with me kicks off at 3pm Eastern / 8pm UK time on July 22nd.
During the workshop, I'll take you through:
MYTHBUSTER #1: Amazon is not a bookstore. It's a search engine. I'll show you how to make your books show up where readers are already looking.
MYTHBUSTER #2: The advice "just write more books" is no good. Who's going to read them? Instead, I'll show you how to build an audience who loves you (and will be there when your next launch or promotion is ready to rock).
MYTHBUSTER #3: "Selling" doesn't have to be "scammy". Sure, there's nothing worse than selling the WRONG way, but I'll show you how to get readers excited for your work (and ready to buy)
AND…
The Three-Step Formula You can use to Automate Your Audience Building

What I learned from 20,000,000 Amazon Ad impressions – how we tripled our conversion rate (or, what makes people click – then buy?)

<< This is essential!
How to Explode your Author Platform and Mailing List with Free List-Building Strategies
The Four Reasons why readers don't buy – and What you can do about it
The Five top struggles authors face when trying to grow their business (and how to overcome them)
How NYT Bestsellers like Russell Blake, Joanna Penn, and more are using these Strategies to reach millions of people worldwide (and how you can too)
How to Sell without being "Sleazy" – And get your Books to the top of the Charts
Free eBook – Reader Magnets – when you reserve your spot today 
This live webinar is designed to get you the help and support you need – and I'll make sure you have all the resources you need to implement the material and start seeing results as quickly as possible.
And don't worry, you can get in touch with me via email if you need help with any of the steps (just reply to my email when I send you invitation link, and it'll come straight through).
Reserve your spot by clicking the button below and entering your contact details, so I can set you up with a unique registration link and get you full access to the material. I'll look forward to seeing you on the inside.
NOTE: These live webinars are popular, and we only have room for 500 people on the line – so reserve your spot ASAP!
"Within a few weeks, my fiction fanbase more than tripled – and conversion rates on my non-fiction website improved by over 50%. And with over 80,000 visitors a month, that makes a big difference! I recommend Nick's course if you're just starting out, OR if you're ready to take your author platform to the next level."
— Joanna Penn - NYT & USA Today Bestselling Author